One Wheel. ∞ Fun.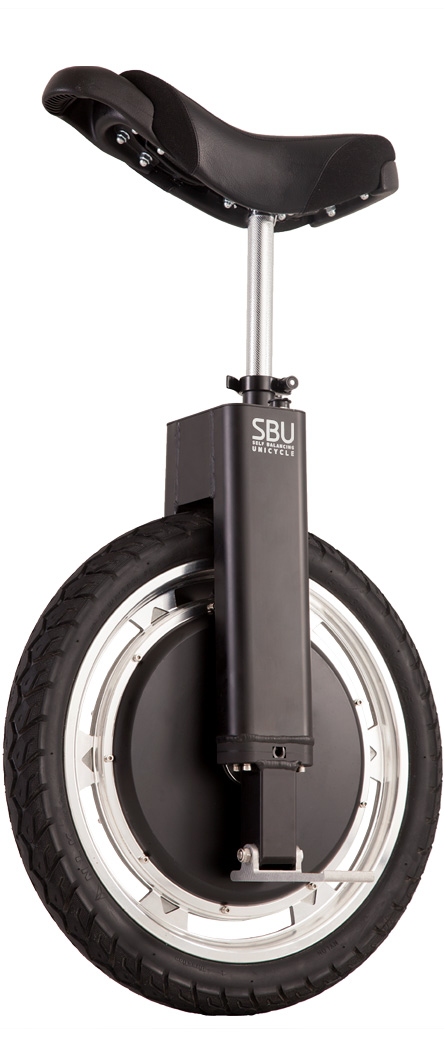 Designed in America with new features, more power, and even MORE portability than ever!
Rigid Construction
The SBU V3 is precision crafted by hand with 6061 alloy. Built to last and to stay pretty, the SBU is ultra-portable and is capable of 325-lb loads and beyond!
Truly Hands-Free
No handlebars, no steering wheel, no need for any of that! Control your SBU with natural leaning motions (similar to the Segway) and experience a new way to travel. Lean forward to go, lean back to slow down/stop.
Elegant Electronic Design.
Among the many technological achievements of the SBU are its superior motor-driving capabilities. The Focus Designs Pure Sine Wave controller is more advanced than anything you can find on the market. With regenerative braking, unmatched efficiency, eery silence, and torque-control at the granular level, this BLDC controller is the only one in its class.
Motion Learning
The SBU takes about 20-30 minutes to learn and once you master it you'll find that riding becomes as natural as walking and chewing gum (only way cooler). Using some cool features like Turn AssistTM and Smart SenseTM the SBU V3 actively "learns" your motions and performs numerous safety calculations every second you ride.
The sensors are the key to the SBU's superior movement capabilities. Multiple 3-axis accelerometers and gyros provide superior inertial measurement enabling for a ride like no other.
Turn AssistTM

When you turn, the SBU's motion-learning algorithms detect your intent and provide stability assistance throughout the turn. It's a lot like having a sloped embankment for a racecar driver; only Turn AssistTM help is provided with software and 3-axis sensors. Navigate through narrow turns.

Push BackTM

It can handle a lot, but if you push the SBU near its physical limits, Push BackTM will kick in and push you backwards, telling you that you need to ease off. Upon a depleted battery, your SBU will gently immobilize by slowing your motion to stop while still safely maintaining balance.

Smart SenseTM

Smart SenseTM software automatically and carefully shuts the SBU off upon sensing any abuse or an accidental crash.
High Performance
The all-new battery system and high-torque motor deliver even-better performance on hills and faster sprinting speeds. Get the exact performance you want by how aggressively you lean. Check the specs:
0 to 10mph in 3 seconds.
Top Speed is 12.5mph.
Hill Grade is 30%.
Motor is 1000-Watt BLDC
An ultra-portable commuter
It's clean. It's green. It's an elegant machine! The SBU weighs only 27lbs. and for many people worldwide the SBU has been an integral part of their daily commute. The SBU's portability makes it the perfect in-between commuter as it fits on the bus, the subway, the train, and underneath your desk at work.
Clean. Green. Advanced Efficiency.
The SBU is inherently efficient with its use of electric energy. The SBU takes a measly 1/3 Kilowatt-Hour (under 10 cents) to do the same amount of work as the average combustion-engine automobile does on 1 gallon of gas.
Regenerative Braking

The SBU incorporates regenerative braking strategies to more-efficiently utilize energy. As you lean backwards to slow down, the SBU turns the motor into a generator, capturing your kinetic energy and putting it back into the battery for later use. This increases overall efficiency and it's pretty dang cool!