Ride the Coolpeds Briefcase electric scooter to a greener world
Coolpeds Briefcase is a high-quality carry-on suitcase with a built-in electric scooter that you can ride at up to 20 km/hour to your destinations like the office, subway, trains, Starbucks, airport boarding gates, restaurants, scenic spots near your hotel, etc.  It is like a "mini Tesla" at your service all the time!
When you arrive, just fold it up and pull it along like a normal suitcase.  From the app, you can track its location.  With the USB charging port, you can juice up your phone and iPad, all while alleviating the pollution and congestion in the city!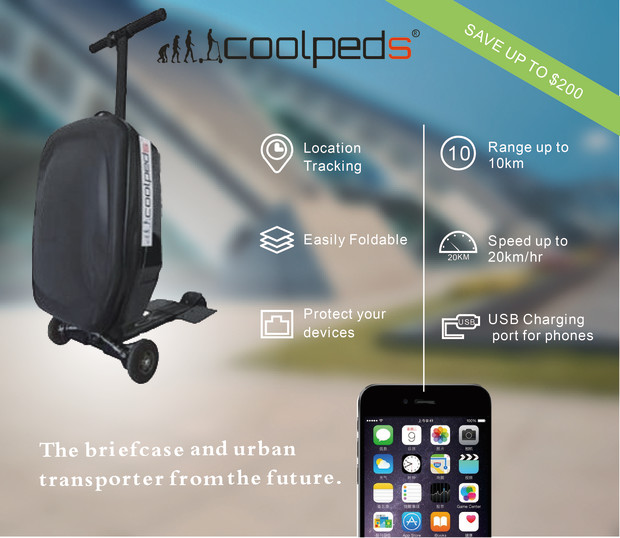 After more than a century of little innovation in the luggage industry, we re-invented the suitcase to make life easier for the modern commuter and traveler. No more tiring walks to the train station, boarding gates, to remote parking lots, classrooms, etc.  With the Coolpeds Briefcase, you will travel more comfortably and be the coolest frequent traveler flying across the airport!
The Coolpeds Briefcase makes urban commute and travel fun
Commuting is tough for people living in big cities plagued by air pollution, traffic congestion and an energy crisis. Urban people usually commute within a radius of 2-5 km, a distance too far to walk and too difficult to drive and to find parking or taxis.  Bikes are great but are too big for many places such as offices, supermarkets, cafes, trains, subways, etc; so they get stolen easily.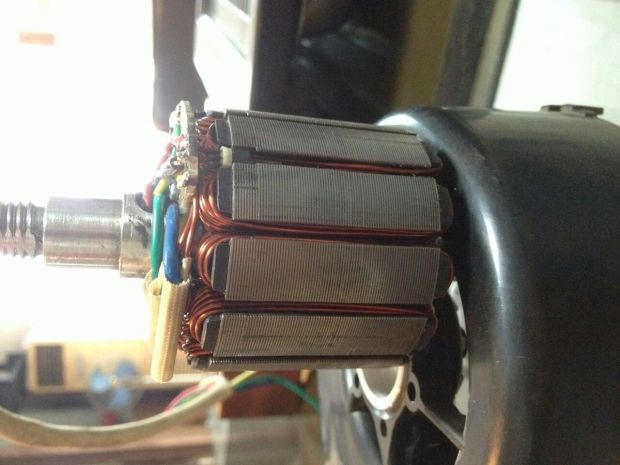 Powerful motor inside the rear wheel
USB charging port for your phone and gadgets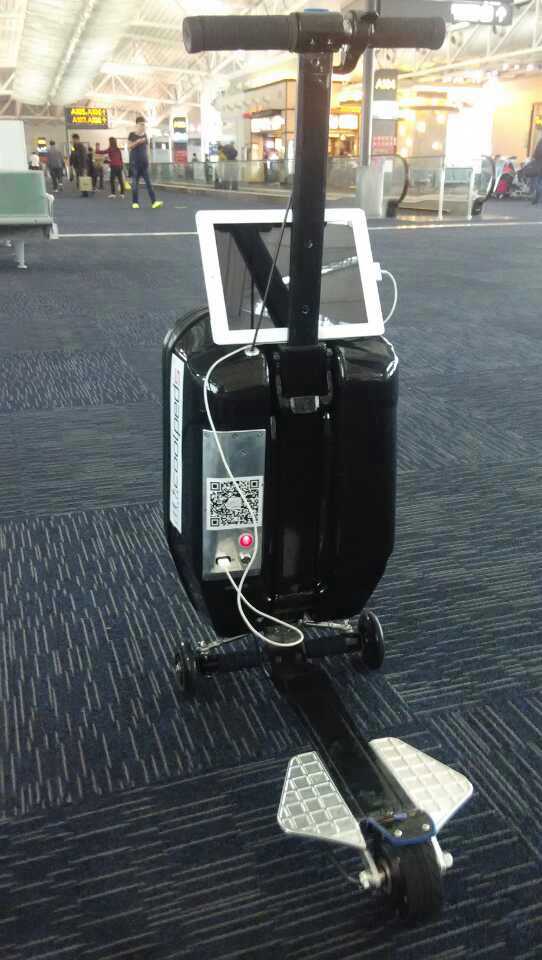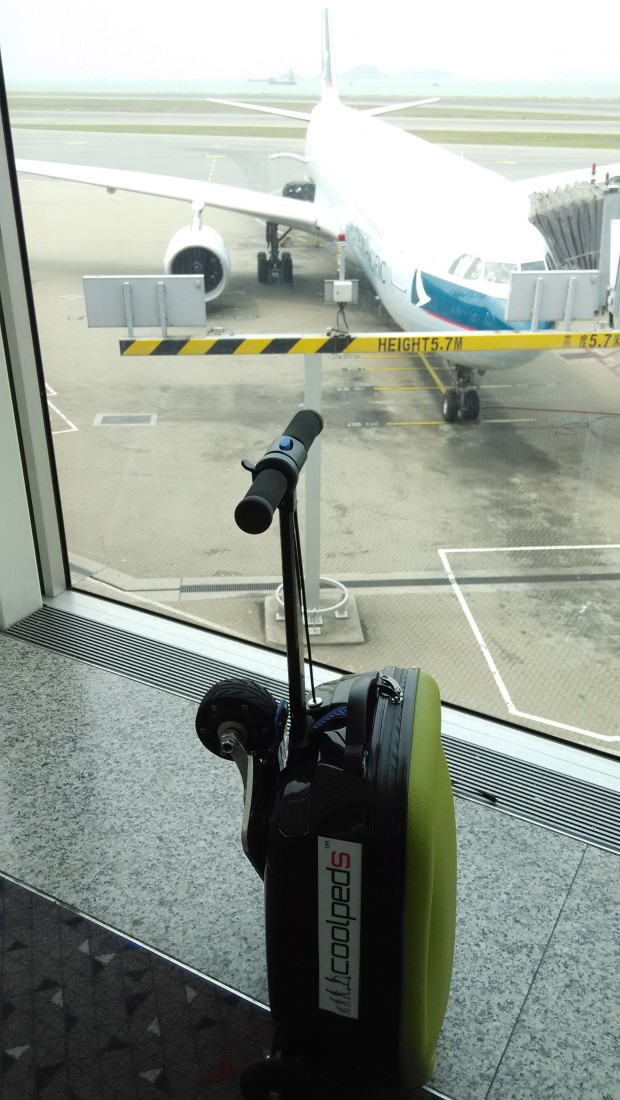 Easily folds in seconds and lightweight
Race Car inspired adjustable steering linkages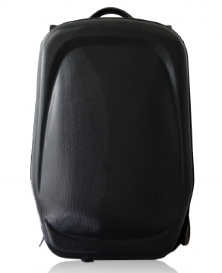 Durable poly carbonate shell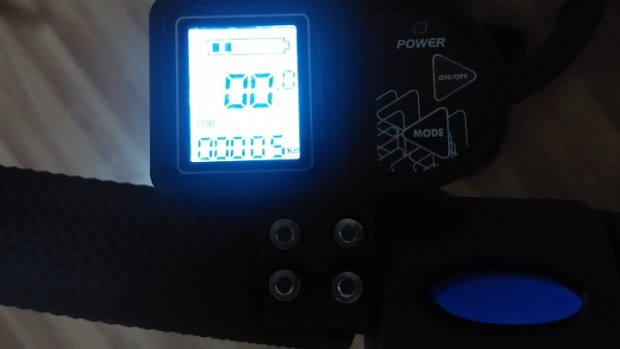 Smart LCD display and trigger style speed controller
Padded compartment for your laptop and iPad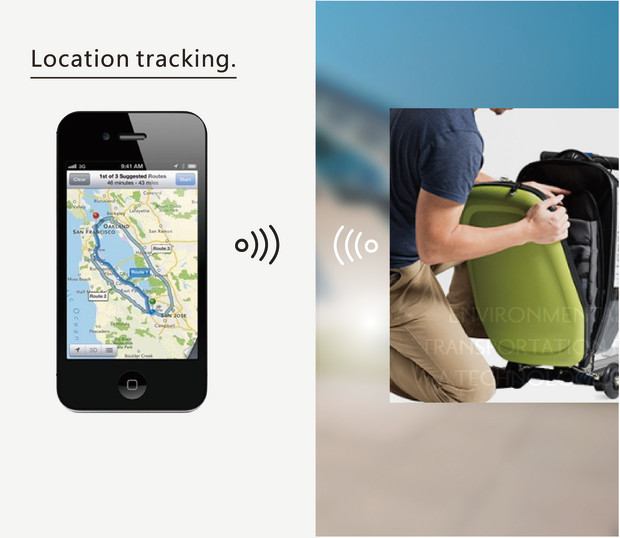 SPECIFICATIONS:
Colors: Green, Black, Red, and Baby Blue
Speed:  Up to 20 km/hr (about 12 miles per hour)
Range: Up to 10 km (about 6 miles)  per full charge
Weight:  About 7.9 Kg (this is the lightest e scooter in the world!) Fortunately Airlines rarely weigh your carry on
Loading capacity: Up to 90 Kg
Wheels:  Durable polyurethane wheels
Samsung Lithium Ion battery: 6 Ah and 24 Volt (similar to batteries in the Tesla)
Charge time: 2-3 hours
Charger: Super lightweight and compact charger, similar to your laptop charger
Cool extra feature:
USB charging port for your gadgets
The green solution that gets you to your destinations faster!
Coolpeds has already  successfully sold over 1000 of its first generation smart electric scooters, the Coolpeds3,  to customers around the world.

Comments from Previous Coolpeds Customers:
Ricky L. from Toronto:
"The scooter is really awesome, it is sturdy and durable and all points to a high quality electric vehicle!! I was very impressed with the torque power on uphill inclines and the speed is surprisingly fast and amazing!! I am amazed by how powerful the battery is, it has lasted longer than I expected, giving me superb range and distance!! Keep up the good work and quality!! Loving everything so far!!"
We received a number of PATENTS granted for our designs already!
Coolpeds is a ultra-lightweight electric scooter brand that aims to provide green and innovative last mile solutions for commuters, students, and travelers.  Coolpeds' mission is to alleviate urban traffic congestion and pollution around the world.
Weighing in at 6-9kg, the company's flagship products are easy to ride and fold in seconds, making them convenient to take anywhere, whether on the subway, in offices, or on planes.
The mass production tooling and molds are about 85% complete for the Coolpeds Briefcase!  So we are almost ready for mass production.
The funding from this campaign will speed up the mass production and add the GPS tracking function with an APP for Android and iOS.  Your feedback will also be important for improving our products.
In addition, your support will help us market to a lot more customers around the world to start a revolution in green commuting and travel.
In what ways can the Coolpeds Briefcase improve your lifestyle?
Local commute -pack your laptop and stuff, ride it to a  Starbucks or to a  bank or cafe; fold it up and pull it onto the subway or train.  No more waiting for taxi or getting stuck in traffic.
Travel – ride it in a new town and discover places without wearing your shoes off
Use it along with your car – parked at a remote parking lot? now you can glide effortlessly to your office or convention centers.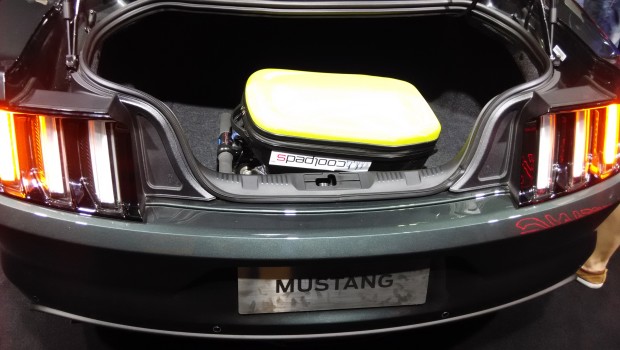 School – get to class effortlessly and fast on big campuses, without wearing a heavy backpack.
Conventions – collect catalogs in it and ride around to check out all the cool stuff in huge fairs and trade shows, then ride it back to your car or public transports.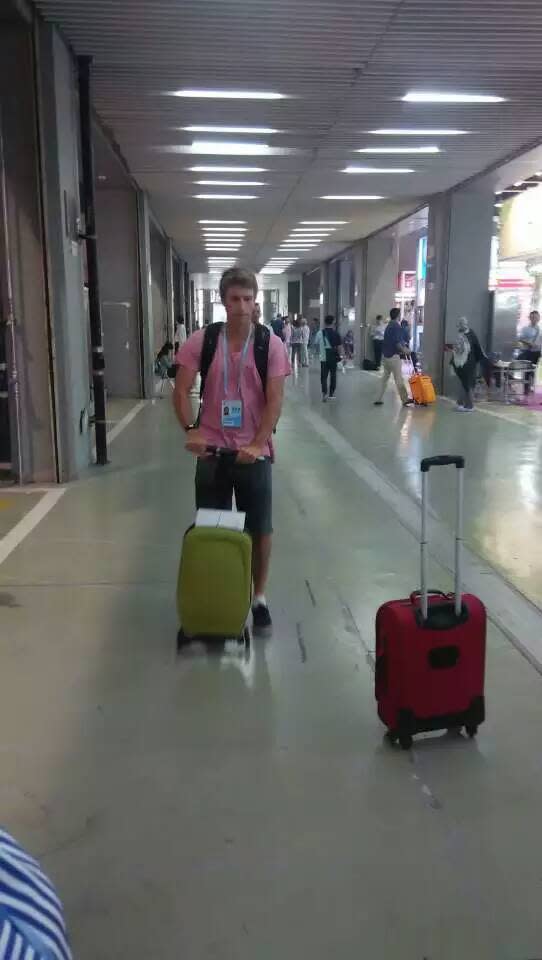 Or just pure fun anywhere!
Wait!  you can also ride to the boarding gate at a big airport & charge up your phone while you wait.
 Check out this video of our briefcase scooter flying through the airport.