Last October, David Moore forever changed the dance world as we previously knew it when he uploaded "What Do You Mean / Epic HoverBoard Dance Cover @justinbieber" to YouTube.
The hoverboard dance cover was indeed epic, filled with innovational techniques and men gyrating on hoverboards (or Segways or whatever you call those things). The video eventually garnered 4 million views and led to spinoffs, because again, it was an epic hoverboard dance cover. Of course it did.
Now, Moore is finally back with a second video. And trust us when we say that like its precedessor, "Like I Would – Zayn Malik / Epic Hoverboard Dance Cover @zaynmalik" does not disappoint. You can watch the full thing above, and you should definitely do so, but here are the three most epic hoverboard moments:
1. The Synchronized Swim-Like Move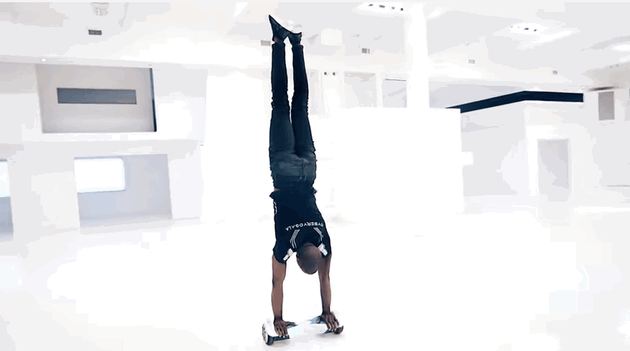 Graceful. Beautiful. Measured ― those are just three adjectives that could be used to describe this magical movement.
2. The Cooking Dance-Turned-Hadouken Move
Who knew the kitchen and Street Fighter mixed so seamlessly? No one, until now.
3. And, Of Course, The One-Wheeled Spin Move
What does the future hold for epic hoverboard dance covers? What moves will one day exist that do not as of now? No one can say for sure. We can only sit and wait and watch this epic hoverboard dance cover a couple more times.