The time it takes to charge the battery is coming down, the range of the electric vehicle is going up, more mass-market vehicles are going electrically and more public charging points are being installed. Here are the best new electric vehicles available for 2020.
Volkswagen ID.3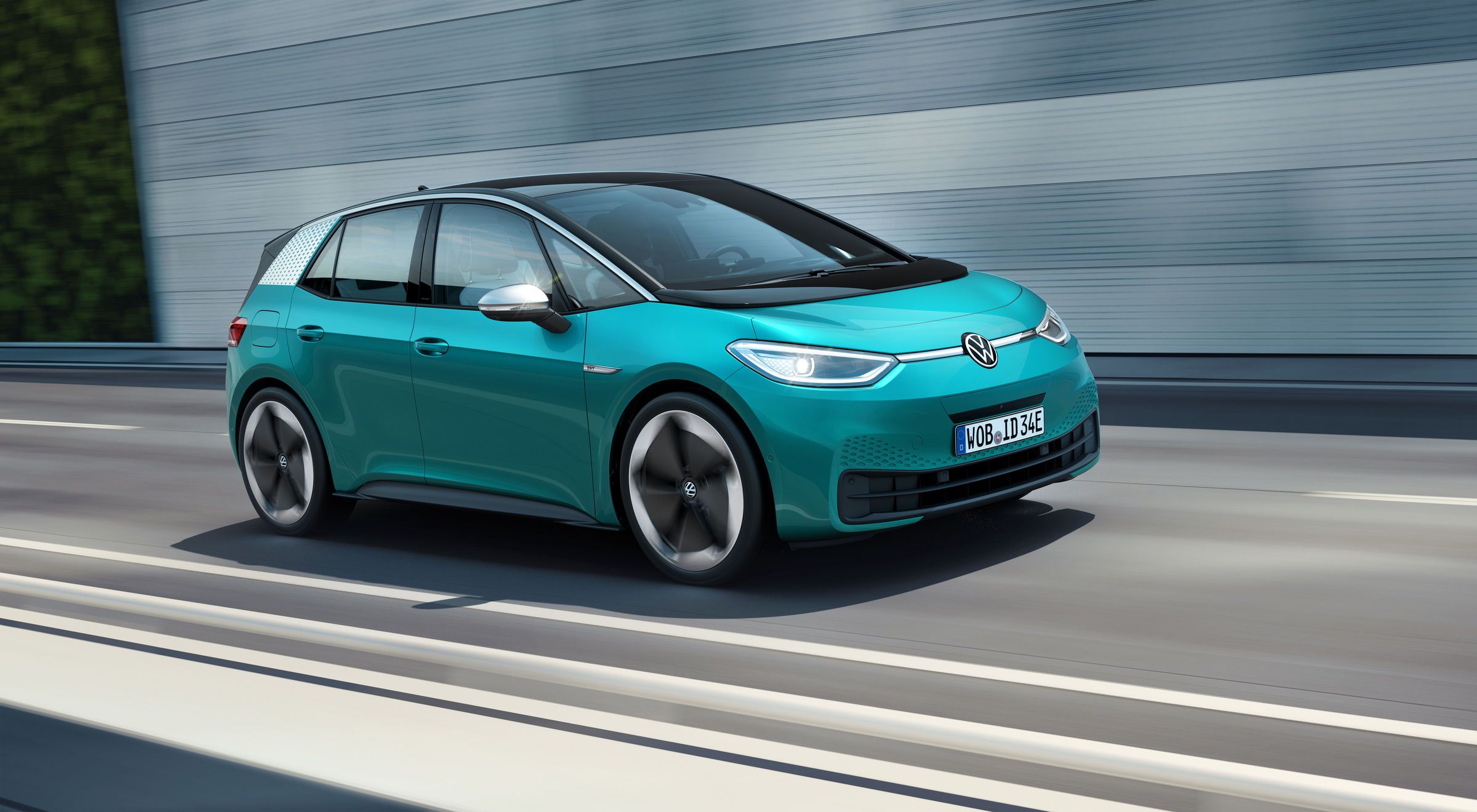 ID.3 will be available in the UK next year with a mid-size 58kWh battery; there will be a smaller 45kWh battery offering 205 miles and a bigger 77kWh battery offering 342 miles to come. The importance of ID.3 is that it was constructed as an electric vehicle from the beginning, indicating that the construction was planned to handle the powertrain while leaving room for passengers. We're talking about 310Nm of instant torque, which sounds fantastic for an urban hatch.
Porsche Taycan
The Taycan will be available in Turbo and Turbo S form from launch, with a different version to come. On paper, they compete with Tesla Model S Results, but in the flesh, they feel like two very different offers, attracting different customers; The room and body shape of the Model S offers more practicality, and its technology still looks funky, while the Taycan offers lovers of premium, high-performance German brands their first pure electric alternative in this area. Porsche says that the Taycan will completely fill the wallbox overnight in nine hours.
Tesla Model 3
Very much still important for 2020, since most of the consumers are already waiting for their right-hand-drive car to come. Patience is a virtue: this car is always worth the wait, considering the fact that all other brands are beginning to catch up. It's just telling you how far ahead of the Elon Musk curve. Model 3 also stands out for its sleek cabin, supportive satnav illustrating range left and viable charging points, tech updates that transform the warning tone into Father Christmas's sleigh bells, and Tesla's superfast public charging points that make other electric drivers envious. Keep your confidence, friends.
Vauxhall e-Corsa
There's a free wallbox on offer for the first 500 customers so get going if you're interested; order books are now open and Vauxhall expects 10 per cent of Corsa 's revenue to be electric. The Corsa has been in the top 10 best-selling vehicles in the UK for years. Beaten to the top spot of the Ford Fiesta, none the less deserving of attention. If it seems costly, it's because: Over the next two to three years, Vauxhall is moving prices upwards in accordance with new, upmarket brand positioning.
Mini Electric
Apart from Mini's little bright yellow electrical emblem in the grill, there's not much to separate the electrical version from the ICE models, which is what Mini needs in a couple of years, this will be yet another powertrain variant, not some wild new concept for early adopters. The charging port is where the fuel cap will be.
And there you have it guys! these are the top 5 electric cars of 2020.

For more updates, please visit WHEELive, J3BUY, and J3JAM.