Xcel Energy's 522-MW Sagamore Wind Plant based in eastern New Mexico, on the Texas border, is now operational. It's the biggest single wind farm in New Mexico. Yesterday, the Sagamore Wind Project was formally completed by the Minneapolis-based power holding firm Xcel Energy. The wind farm consists of 240 wind turbines capable of generating 522 megawatts. The turbines are 460 feet high.
The biggest wind farm in New Mexico has enough electricity to fuel 194,000 households. It is set at 100,000 acres, and about 98% of the land will continue to be used for agricultural production.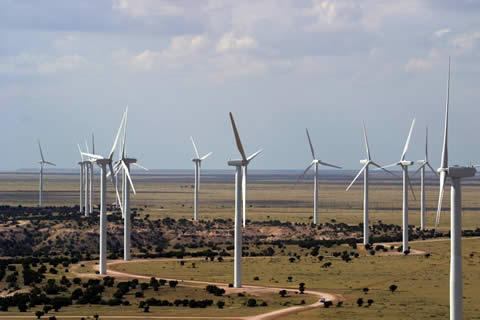 The construction of Sagamore began in the fourth quarter of 2019. The project would build 30-40 jobs in full-time operations. Economic gains include improved tax collections for school districts and counties and $89 million in lease fees for 175 area landowners.
Xcel Energy, which delivers energy to eight Midwestern and Western nations, plans to deliver 100% carbon-free energy to its consumers by 2050.
Video by: KRQE
For more news and updates, please visit WHEELive.